Our first issue of 2016 provided a glimpse of the year ahead in Australian speculative fiction, listing release dates for adult science fiction and fantasy across many subgenres.
Following interest in this list, some publishers got in touch to suggest other titles we could mention. We decided to publish a follow-up with more upcoming releases, and posted a callout for any other books we could include.
Here, then, is an additional list of books you can look forward to in 2016. Fans of science fiction and horror will find much to add to their reading lists, but fantasy fans can also anticipate ghosts, magic, and visits to other worlds.
Deanne Sheldon-Collins
Reviews Editor
March
Into the Mist
by Lee Murray
Cohesion Press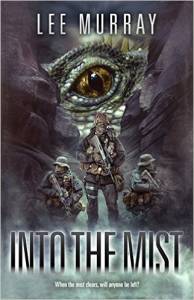 New Zealand mountains are a scenic—but fittingly dangerous—backdrop for a thriller in which an expedition of geologists disappear one by one. The novel's combination of mystery and science fiction promises an intriguing story, and its military focus promises strong action.
April
SNAFU: Future Warfare
Edited by Geoff Brown and Amanda J Spedding
Cohesion Press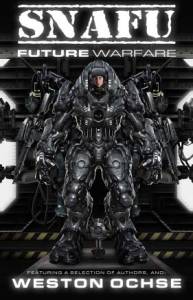 The newest in Cohesion's series of military horror anthologies, this will collect stories on the theme of futuristic battles. Readers who like a dash of the speculative in their action should enjoy this as well as the other SNAFU anthologies.
July
In the Heat of the Day
by Peter Rondel
IFWG Publishing Australia
Environmental science fiction is a topical genre, one that increasingly feels closer to realistic fiction than speculative. Rondel, a short story writer and poet, will move to long form in this novel with an ecological focus.
Star Quake 4: SQ Mag's Best of 2015
Edited by Sophie Yorkston
IFWG Publishing Australia
The bimonthly SQ Mag publishes diverse fantasy, science fiction, and horror from around the world. This annual anthology celebrates the magazine's best stories from each previous year.
August
SNAFU: Unnatural Selection
Edited by Geoff Brown and Amanda J Spedding
Cohesion Press
The theme of this SNAFU anthology is bio-horror involving military combat. Harking back to the 'humans versus nature' genre popular a few decades ago, the stories will focus on soldiers battling wild animals, whether genetic anomalies or creatures that are dangerous without assistance.
September
The Grief Hole
by Kaaron Warren
IFWG Publishing Australia
The second in IFWG's Dark Phases series, this will be released as clothbound and limited editions before coming out in trade paperback. Warren's previous, award-winning novels of horror and the supernatural suggest that this psychological tale of ghosts and anguish will live up to the Dark Phases promise of 'the best of dark fiction'.
October
Engaging Evil
by Cary J Lenehan
Warriors of Vhast book 2
IFWG Publishing Australia
This sequel to Intimations of Evil, Lenehan's debut, will continue its swords-and-sorcery heroism. The first novel established a variety of characters and quests to follow, and readers should enjoy re-entering the well-built world to discover what happens next.
Devil Dragon
by Deborah Sheldon
Natural Selection book 1
Cohesion Press
Following August's SNAFU: Unnatural Selection anthology, Cohesion will be launching more bio-horror releases. The Natural Selection series will comprise novels rather than collections, and Sheldon's Devil Dragon will be the first. With its prehistoric threat looming against an Australian backdrop, this promises to be an interesting take on the science fiction thriller.
November
SNAFU: Black Ops
Edited by Geoff Brown and Amanda J Spedding
Cohesion Press
The year's final SNAFU anthology will continue its tradition of quality military science fiction with an edge of horror.