Last year's Aurealis #86 ended with a look at some of the Aurealis reviewers' favourite reads of 2015. Assuming that you trusted in our wisdom and spent the last two months reading all our recommendations, I ask you now to move your gaze forward.
But where to begin? 2016 holds a diverse mix of fantasy sagas and science fiction thrillers. Will you start with much-marketed bestsellers by big-name authors? Will you seek out experimental debuts? Are you leaning towards magic or science, history or future, short fiction or long? These are key questions. To help you make your decision, here is a glimpse of releases you can look forward to this year.
While horror and mystery occasionally lurk among these titles, this list focuses on fantasy and science fiction by Australian authors. It also concentrates on adult SFF. Young Adult is a significant genre that deserves a list of its own, and including it here would have overwhelmed the selection. You can expect plenty of exciting YA titles this year, however, so keep watch online and in our reviews for homegrown spec fic that targets YA readers.
Publication schedules are shapeshifters: many of these release dates are tentative, and more will be announced as the year goes on. But I hope that this list gives you enough information to sketch out a reading list, mark some dates on your calendar, reread a few prequels, and grow excited about the year ahead. We've included the first six months of the year below. The full list which includes the remainder of the year appears in our current issue, Aurealis #87.
Deanne Sheldon-Collins
Aurealis Reviews Editor
Release dates not yet available
And Then… The Great Big Book of Adventure Tales anthology
Edited by Lindy Cameron
Clan Destine Press
This will be Clan Destine's first commissioned anthology—a crowdfunded, two-volume blockbuster of adventure stories. Thirty authors have contributed, including Sophie Masson, Michael Pryor, Jack Dann, Kerry Greenwood, and Alison Goodman. Each story will feature some combination of 'dynamic duo', which promises interesting relationships and characterisation amid the swashbuckling action.
Successor's Promise
By Trudi Canavan
Millennium's Rule book 3
Orbit
Canavan is one of Australia's biggest names in high fantasy. Successor's Promise will conclude her latest trilogy, a saga about angels, sorcerers, and mechanical magic.
The Bone Queen
By Alison Croggon
Penguin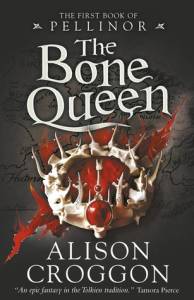 A prequel to Croggon's epic fantasy quartet The Books of Pellinor, The Bone Queen will tell the backstory of Cadvan of Lirigon. As a standalone, this should be accessible to new readers, but Pellinor fans will also delight in a novel dedicated to one of the quartet's most popular characters.
Keep Calm and Kill the Chef
By Livia Day
Café La Femme book 3
Twelfth Planet Press
This series of cosy mysteries, set in Hobart, features a blend of crime, romance, and cooking. As well as this third novel, Twelfth Planet will release a Café La Femme short story during 2016, so this is an ideal time to read (or reread) the series.
The Silver Road
By Grace Dugan
Twelfth Planet Press
This reprint of Grace Dugan's first novel will anticipate Twelfth Planet's release of her second, The Motherland Garden, in 2017. The Silver Road is a fantasy about three protagonists whose journeys are linked by the conspiracies of a secret society.
Shadowmancy
By Jason Franks
Satalyte
A dark fantasy set in a magical academy, this novel follows a young man studying magic in the aftermath of his father's disgrace. The nature of 'good' versus 'evil' is a common trope, but it remains interesting when a skilled writer uses it to interrogate morality and power. Franks has explored these themes in his other work, and Shadowmancy looks like a promising take on the vulnerable young anti-hero.
Tallwood
By Amanda Kool
Satalyte
The blurb for this post-apocalyptic novel reads like a prose poem: 'She kept quiet, kept her animals quiet. She abandoned sound, made talk with her hands. She changed her weapons, her way of killing. She stayed underground like the rabbit, acting like the prey.' Dystopia remains a hugely popular subgenre of science fiction, but Kool's approach to it sounds refreshingly dreamy and surreal.
Evolution Annie
By Rosaleen Love
Twelfth Planet Press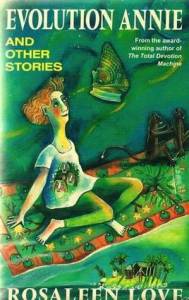 Evolution Annie was originally published in 1993 and has become difficult to find, so Twelfth Planet's releasing the collection as an ebook is exciting news. Love writes science fiction with powerful undercurrents of satire, feminism, and philosophy, and it will be intriguing to explore her early work.
The Fear Collectors
By Lauren E Mitchell
Satalyte
A mysterious clinic, supernatural conspiracies, and a sister in danger. Mitchell's debut novel promises psychological horror and high emotional stakes.
The Mocklore Chronicles
By Tansy Rayner Roberts
Fablecroft
Fablecroft will be releasing the first two Mocklore novels, Splashdance Silver and Liquid Gold, in a print omnibus. While this will be a reprint of previously published novels, Roberts will also write a new short story collection, currently untitled, set in her wickedly quirky Mocklore world.
January
City of Light
By Keri Arthur
Outcast book 1
Hachette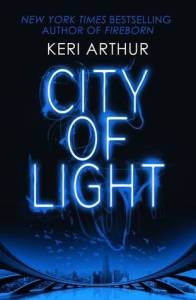 Urban fantasy is another hugely popular subgenre, and Arthur's writing delivers the kind of action that fans expect. With its supersoldier protagonist, supernatural antagonists, and dystopian setting, this new series will appeal to readers who like a touch of cyberpunk in their paranormal.
Blood of Innocents
By Mitchell Hogan
Sorcery Ascendant Sequence book 2
HarperVoyager
This is the sequel to Hogan's debut novel, Crucible of Souls, an Aurealis Award-winning bestseller originally self-published and now available from HarperVoyager. Continuing the story of a monk-raised orphan learning forbidden sorcery, this is high fantasy for those who enjoy epics.
Who's Afraid?
By Maria Lewis
Hachette
Lewis's debut novel is a werewolf story with a difference. That's a claim you may be tired of hearing, but this tale of a young Maori werewolf shows signs of bringing something new to the genre. A sequel, Who's Afraid Too?, is also forthcoming.
February
The Lyre Thief
By Jennifer Fallon
War of the Gods book 1
HarperVoyager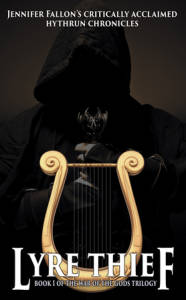 This is the first book in a new series that follows on from Fallon's popular Demon Child Trilogy and Hythrun Chronicles. In high fantasy tradition, the novel will follow several characters as their separate journeys gradually intertwine—in this case, amid a search for stolen music. Swords and sorcery fans should enjoy this saga of gods, battles, and politicking.
The Bloody Quarrel
By Duncan Lay
Arbalester Trilogy book 2 (omnibus)
Momentum
This sequel to The Last Quarrel continues its story of occult magic, sinister plots, and political intrigue. This fantasy will appeal to fans of Lay's Empire of Bones and Dragon Sword Histories series.
Kings Rising
By CS Pacat
Captive Prince Trilogy book 3
Penguin Random House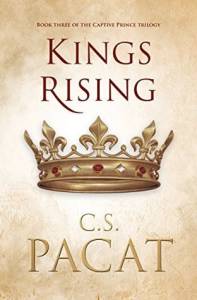 Pacat originally published Captive Prince, the first in her debut trilogy, as an online serial, after which a commercial publisher picked up the series. Kings Rising concludes this popular trilogy of detailed worldbuilding, dark romance, and tense power games.
Dark Child (Bloodsworn)
By Adina West
Dark Child book 3 (omnibus)
Momentum
As a digital imprint of Pan Macmillan, Momentum explores the old tradition of serialised novels through the newer platform of ebooks. Released episodically, these ebooks are then collected into omnibus editions. Bloodsworn will combine the episodes of the third Dark Child book, an urban fantasy about warring witches and vampires.
March
Helix: Episode 1
By Nathan M Farrugia
Helix book 1
Momentum
The first episode in a new ebook serial, this will be a science fiction techno-thriller from the author of the Fifth Column series. Farrugia's training in martial arts and survival should give his action an extra edge.
The Rebirth of Rapunzel: A Mythic Biography of the Maiden in the Tower
By Kate Forsyth
Fablecroft
This essay collection is non-fiction, but its study of fairytales and fantasy gives it a speculative focus. Comprising Forsyth's doctoral dissertation and other pieces on folklore, The Rebirth of Rapunzel will appeal to any reader curious about the wealth of history behind fairytale traditions.
The Map of Bones
By Francesca Haig
The Fire Sermon book 2
HarperVoyager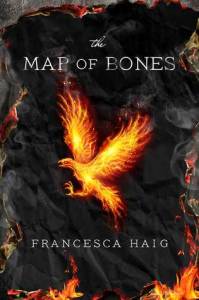 This novel will continue the story of a dystopia in which radioactive fallout causes everyone to be born a twin. One twin is always the 'perfect' Alpha and lives in privilege, while the other is the 'deformed' Omega and cast out—but both die together. This premise provides conflict and the potential for strong characterisation, and it will be interesting to see where Haig takes the story in this sequel.
Emperor of the Eight Islands (books 1 and 2)
Lord of the Darkwood (books 3 and 4)
By Lian Hearn
The Tale of Shikanoko series
Hachette
Set 300 years before Hearn's bestselling Tales of the Otori, this series will take place in the same alternate Japan. Hearn's familiarity with Japanese culture gave depth to her previous novels' world-building, and this new tale looks like another atmospheric adventure with supernatural elements.
In Your Face anthology
Edited by Tehani Wessely
Fablecroft
The next crowdfunded anthology from the publisher that brought out Cranky Ladies of History, In Your Face will feature new and reprinted stories from authors including Cat Sparks, Sean Williams, and Angela Slatter. The anthology aims to be confronting, but not gratuitously so; it will be a space for authors to explore provocative issues through the lens of speculative fiction.
April
Limerence
By Charlotte McConaghy
The Cure book 3 (omnibus)
Momentum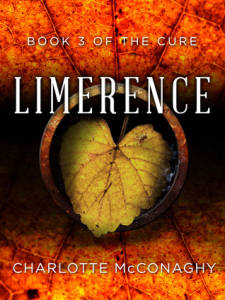 McConaghy has a gift for creating high emotional stakes and complex relationships, and the Cure trilogy examines the place of love in a dark, dystopian setting. Collecting the forthcoming episodes of a serialised novel, the Limerence omnibus will complete McConaghy's latest series.
A World of Ash
By Justin Woolley
The Territory book 3
Momentum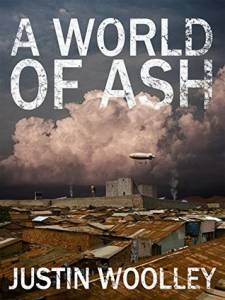 A World of Ash will conclude Woolley's debut series, a trilogy that combines steampunk and dystopia, zombies and intrigue, suspense and heart.
May
Defying Doomsday anthology
Edited by Tsana Dolichva and Holly Kench
Twelfth Planet Press
Here is another refreshing take on the apocalypse subgenre—an anthology about disabled characters navigating dystopian landscapes. This promises to be another meaningful collection from a publisher dedicated to representing diverse voices.
The Summon Stone
By Ian Irvine
Gates of Good and Evil book 1
Orbit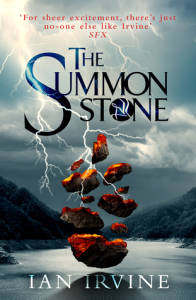 Fans of Irvine's bestselling The View From the Mirror quartet will rejoice over this new series. This will be the first book in the Three Worlds Cycle to return to protagonists Karan and Llian, who will be fighting to protect their young daughter from a powerful warrior who has ordered her killed.
Nevernight
By Jay Kristoff
The Nevernight Chronicle book 1
HarperVoyager
Kristoff has drawn attention recently for The Illuminae Files, his popular and ongoing collaboration with Amie Kaufman. Nevernight will be his next solo novel, and it targets more an adult than a YA readership. At a glance, the premise—an apprentice assassin seeking revenge for her family—reads as fairly standard. However, this looks like a dark, atmospheric fantasy with a strong emotional core.
The Fall of the Dagger
By Glenda Larke
The Forsaken Lands book 3
Orbit
Concluding Larke's latest trilogy, this will be a swashbuckling epic of piracy, spywork, and sorcery.
Stiletto
By Daniel O'Malley
HarperCollins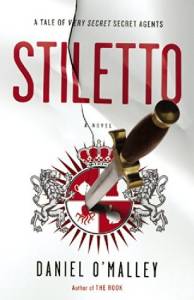 This sequel to the Aurealis Award-winning The Rook will continue the offbeat fun of its predecessor. Conspiracies, diplomacy, and bureaucracy collide in O'Malley's dark but entertaining fantasy thrillers.
June
Sharp Shooter and Sharp Turn
By Marianne Delacourt
Tara Sharp books 1 and 2
Twelfth Planet Press
Throughout 2016, Twelfth Planet will be rereleasing this series of lighthearted mysteries. Written under a pseudonym by science fiction author Marianne de Pierres, the series has a paranormal element but focuses on humour, romance, and whodunits. Set in Perth and Brisbane, the Tara Sharp novels have a strongly Australian atmosphere and voice rarely found in the urban fantasy genre.
Something New Can Come Into This World
By Grant Watson
Twelfth Planet Press
Following last year's thought-provoking Letters to Tiptree, this will be Twelfth Planet's second anthology of non-fiction. Bringing together the film reviews of science fiction critic Watson, this collection of essays will span various genres.